Successful AEG Live Cookery Demonstration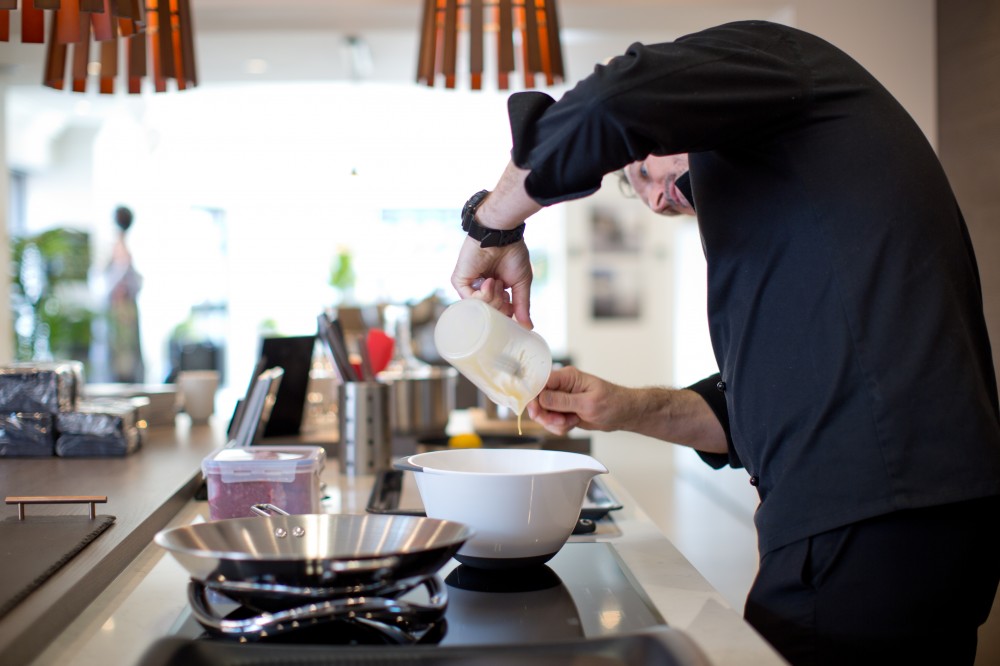 Our Handforth Showroom opened it's door for our second AEG Live Cooking Demonstration on a lovely sunny February morning.
AEG Chef Andrew Dickens started the day by  demonstrating the range of ovens available and their features - A joint of beef was cooked showing the benefit of the AEG Food Sensor  which allows the temperature of the oven to be accurately controlled while roasting, showing our guests that no one could over cook their Sunday roast ever again!
The SteamBake feature was used to cook the Yorkshire Puddings so light in texture with a little crunch amazing!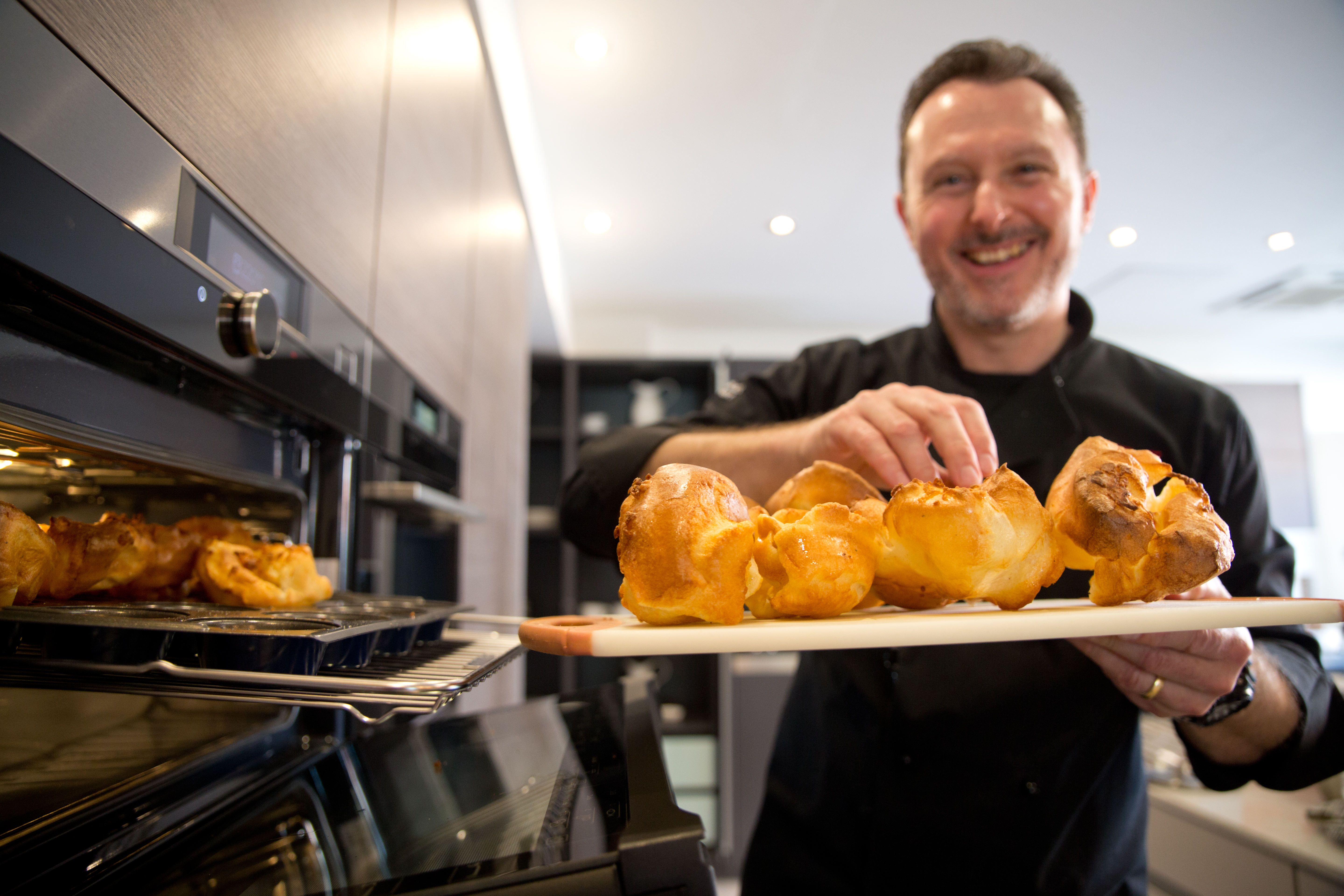 Other demonstration's focused on recipes that our guests could try at home from the bacon, onion and cheese mini  quiches, alongside the seasonal vegetable tartlets followed by cheese and olive tear n share scones.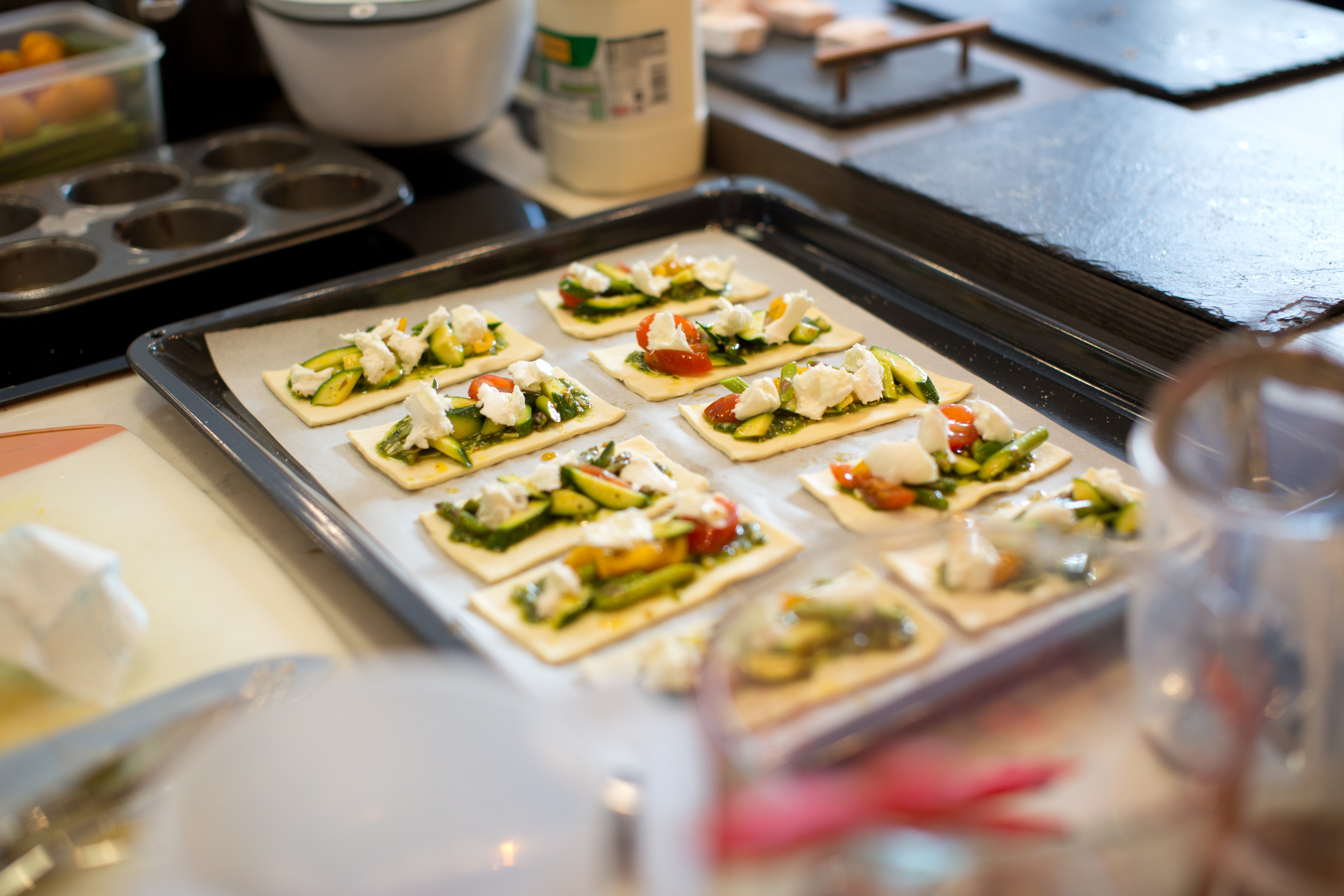 For the guests with a sweet tooth, Andrew created a choice of Almendrados or Chocolate Orange Madeleines dipped in chocolate by demonstrating you can use a low setting on the Induction Hob which will melt the chocolate in the pan, instead of the traditional method.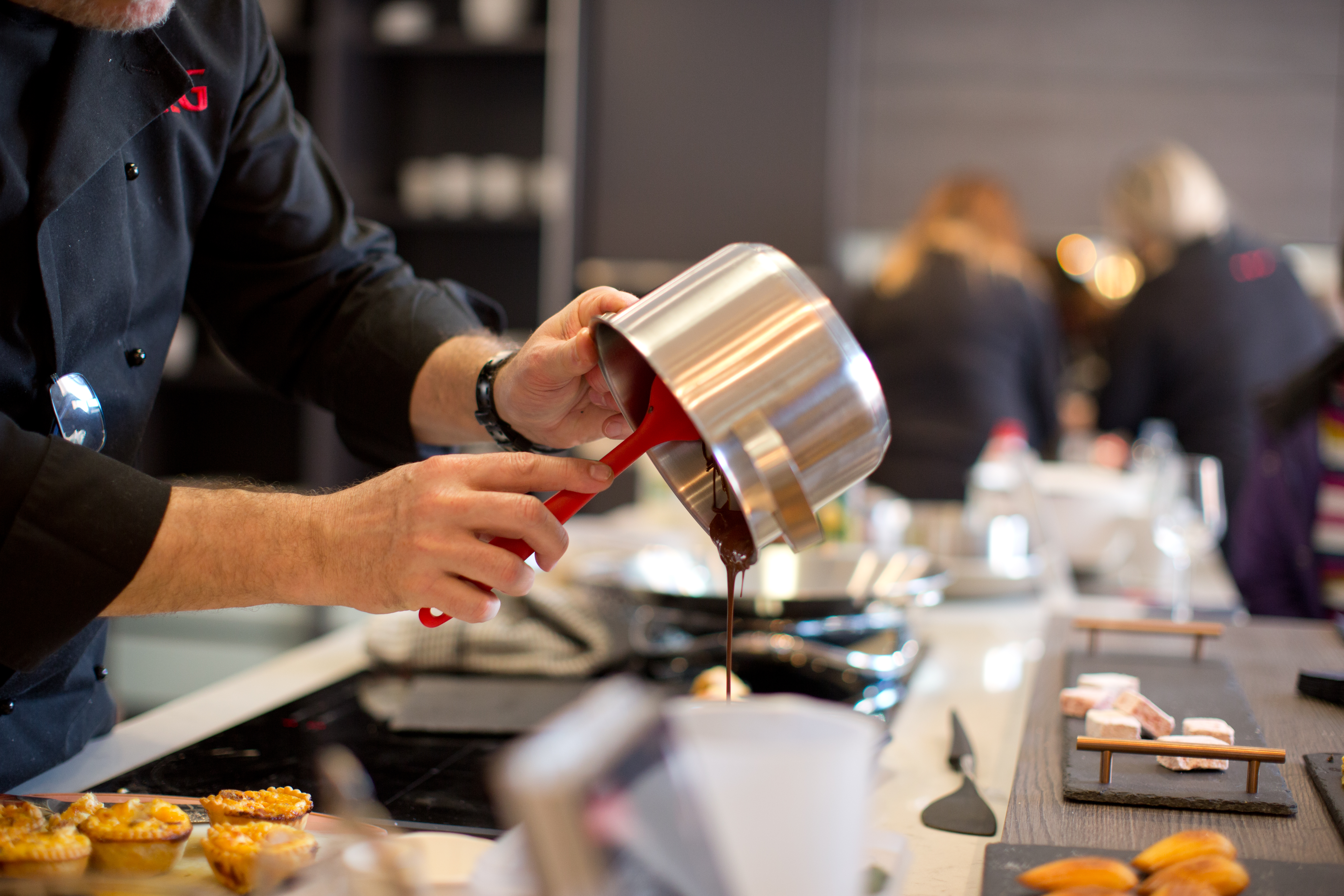 AEG Accessories for the Induction Hob was another way of showing our guest that you can cook Steak and Prawns by  using the Maxisense Plancha Grill. The hob is set on the bridge function this links two cooking zones which gives you precise heat control for the grill to do its magic. With the Fusion Wok - the support ring enables the same ergonomic movements as a rounded wok showing you that you can still cook your favorite Oriental Dishes on an induction hob!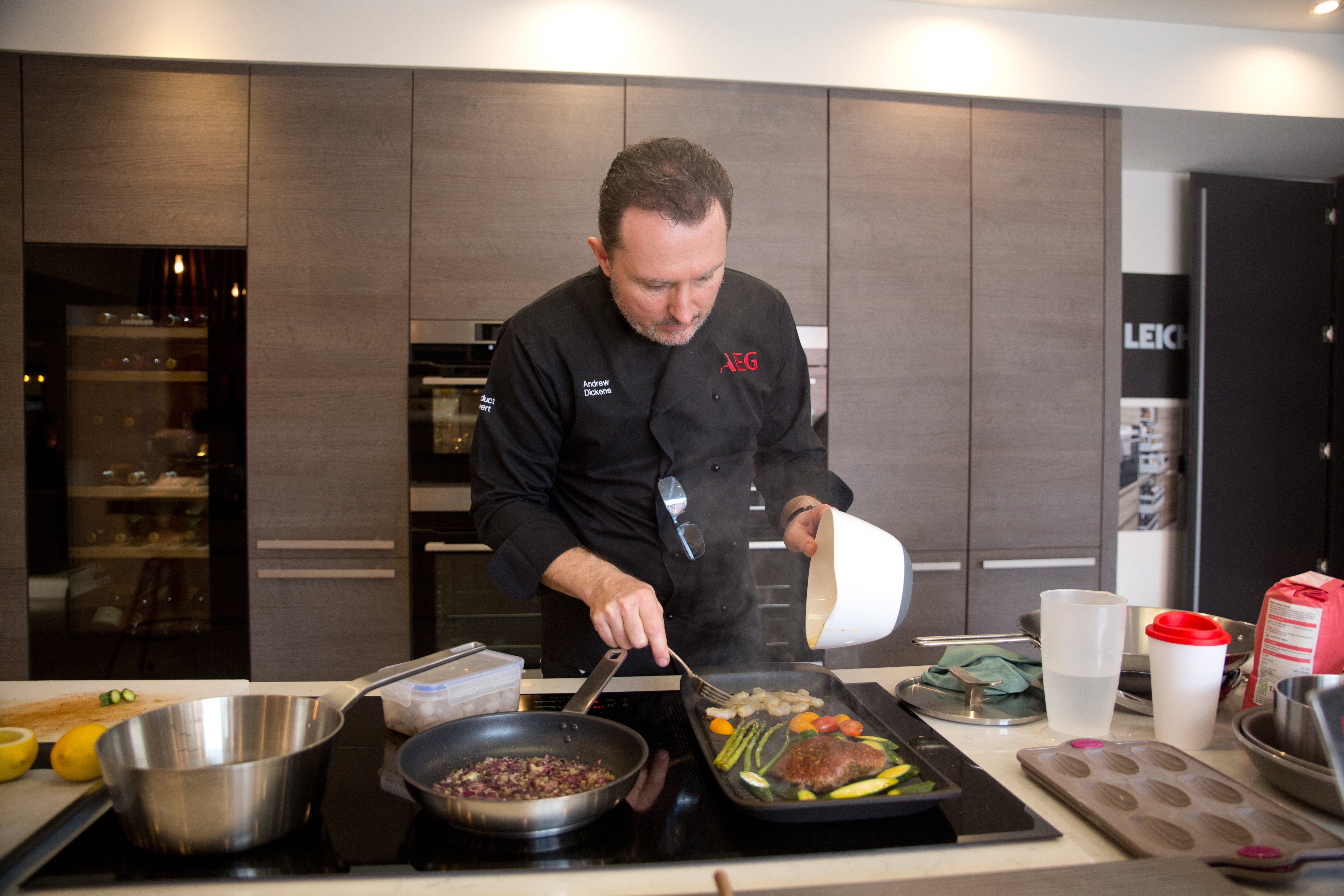 We received great feedback from our guests, the day had been a huge success, and everyone had taken away a small amount of knowledge; they were excited to start cooking from their recipe books given away in their goody bags.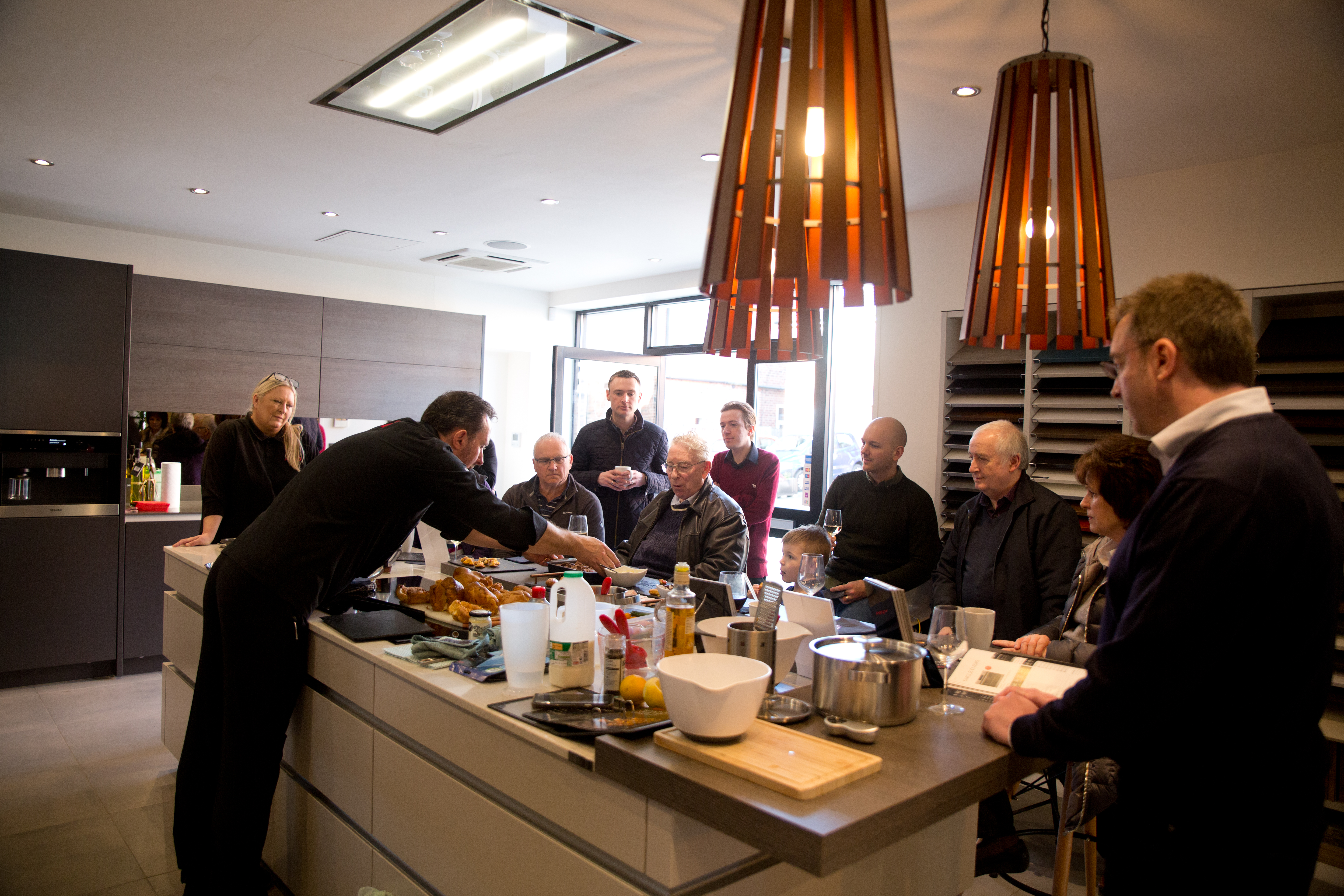 Future cooking events are planned so watch this space!

27th February, 2019